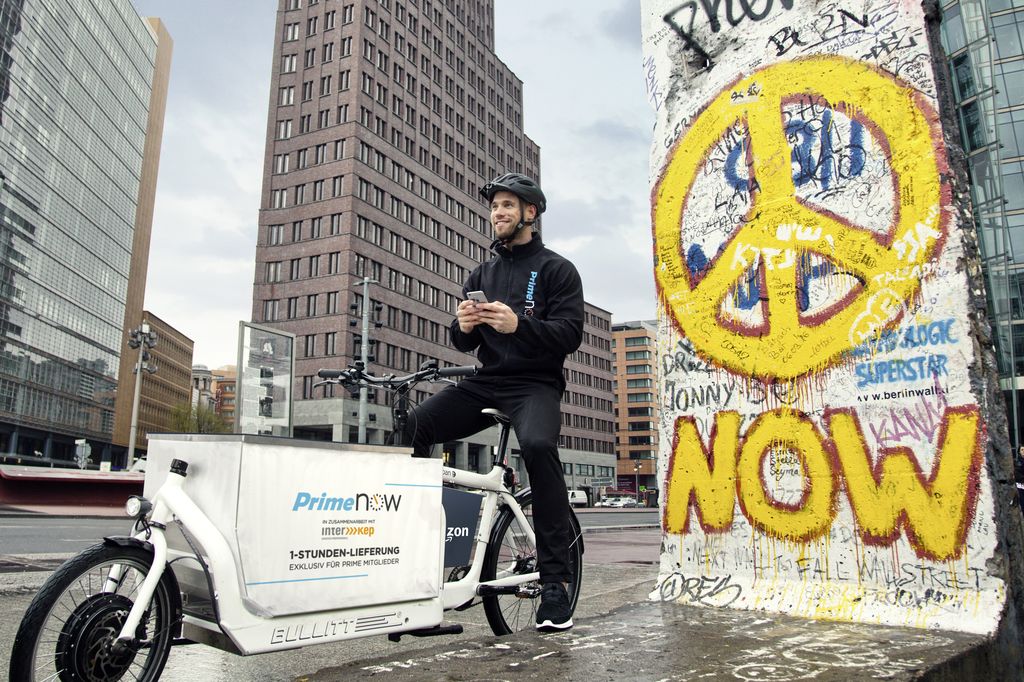 Will future urban freight be dominated by (electric) cargo bikes? Arne Behrensen of Cargobike.jetzt, a freight bicycle consultancy and a TUMI Friends friend, would answer this question with a "yes" straight away. This development appears to be recognised by big-scale logistics companies and online retailers like Amazon as well. Mr Behrensen could recently experience it on his own: on behalf of GIZ, he guided a delegation of Moroccan guests, comprised mostly by city officials and transport policy-makers, through the exemplary cargo bike projects in Berlin.
After visiting the cargo-bike logistic company Velogista, also a GPSM friend, Mr Behrensen led the guests to the first Amazon Prime Now distribution centre in Germany, located on Kurfürstendamm, at the heart of Germany's capital. From here, goods like fresh food and small household products of everyday use are delivered to their clients within an hour after they placed their order online—and over 20% of orders are realised by electric cargo bikes. This does not cost more than car-based delivery, is in many cases quicker and, most importantly, cargo-bike delivery is highly appreciated by the customers. And we haven't even mentioned the sustainability factor yet. In this way, Amazon's Prime Now service follows the steps of Kiezkaufhaus, a Wiesbaden-based company and a GPSM friend that was the first to establish same-day freight bicycle-based delivery service of fresh products.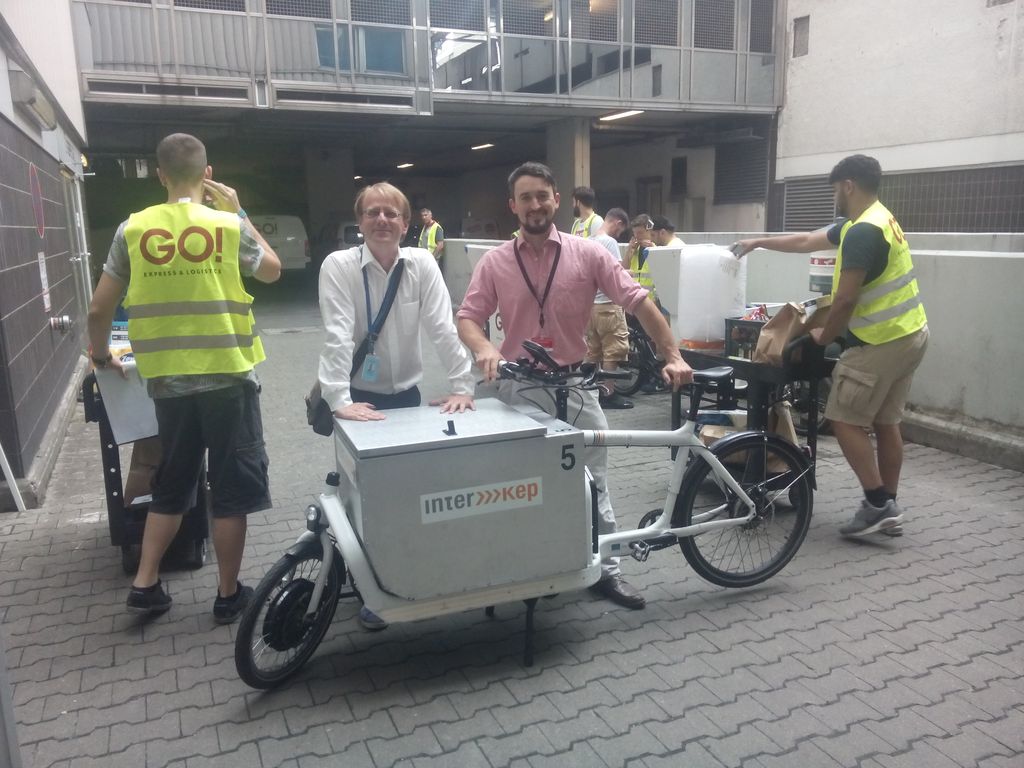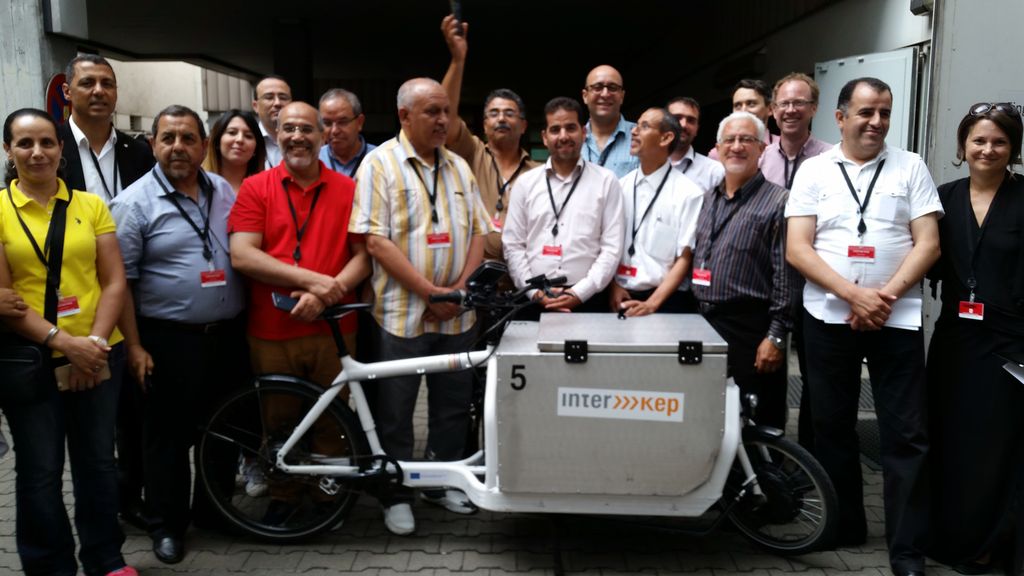 Were other delivery companies to follow, the goal of climate-friendly, attractive and clean urban areas would become closer than once thought. Investing in innovative cargo solutions early is also bound to reward think-out-of-the-box businesses as they will be quicker to adapt to the sustainable future of the cities. Thanks to the visit of Moroccan stakeholders and the upcoming climate summit COP22 in Marrakesh, these ideas will surely reach a broader audience there.
Learn more on the topic by visiting Cargobike.jetzt (in German)
Photos: Courtesy of Arne Behrensen, Cargobike.jetzt (bottom right) and Amazon (head and bottom left)